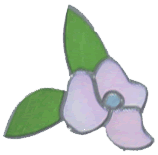 2409 GRANT ST

GARY,IN 46407

(219) 944-1348

TRUE CHURCH OF JESUS CHRIST

A MINISTRY BUILT ON BOOK, CHAPTER AND VERSE

PASTOR JOHNNIE B. SIMS SR

FIRST LADY ANNETTE L. SIMS

"AND YE SHALL KNOW THE TRUTH; AND THE TRUTH SHALL MAKE YOU FREE" 

​                                                                                     JOHN 8:32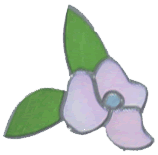 We are 

The True Church of Jesus Christ; 

Please don't  get offended at the name of our congregation we simply want to say that the Word of God is taught at the place.  

The scriptures declare that the truth shall make us free.  So we claim freedom right now in Jesus name!

We are a ministry with a rich history in the city of Gary, Indiana.  Our love for Jesus Christ continues to grow as soul prospers in Him.  

Our organizer Bishop Napoleon Shipp served as our pastor for more than 40 years.  He taught us the importance of reading the word of God for yourself and getting an understanding of the scriptures as it pertains to your salvation.

Our current Pastor Johnnie Sims continues on that same path of making sure the people are taught "line upon line and precept upon precept".  It is wonderful to know God's plan of salvation for our lives.  

Our Services:

Sunday Morning Bible School...9:45

Sunday Morning Worship.........11:00

Thursday Night Bible Study.......7:00

Come worship with us and share in our awesome Praise service!!!

We can't wait to meet you!

IT'S ALWAYS ENOUGH IN THE HANDS OF GOD

(exerts from sermon 1/21/18)

MATTHEW 14:17-23 

ROMANS 8:30-32

​God is able to take what little we may have and give increase to cover the multitudes.

When the disciples were ready to send them away to get their own food; Jesus stepped in to show them He is more than able to take care of the needs of the people. 

Jesus Christ has not changed His way of taking care of us.  He promised He would supply our needs according to His riches in glory.  Do you understand He said according to His riches not ours.  

All we need to do is trust Him; give all our fears, needs, inadequacies to Him and allow Him to work in our life.  This is not always an easy task for some, because we are used to being in control. For some of us to give control to another takes a little effort.  

​These are three points to ponder that I took from the sermon this morning: 

**YOU HAVE TO HAVE SOMETHING IN ORDER FOR GOD TO BLESS IT.  

**WHAT DO YOU HAVE TO OFFER GOD FOR HIM TO INCREASE OR ENLARGE YOUR TERRITORY.  

**NO MATTER WHERE YOU ARE, GOD CAN INCREASE YOU AND WORK IT OUT FOR YOU!!!

Let's get busy doing something for our Lord and Savior to help in the building of the kingdom of God!!!

ORDR OF SERVICES:

SUNDAY SCHOOL.................9:45 AM

SUNDAY WORSHIP.............11:00 AM

TUESDAY NIGHT PRAYER....6:00PM

THURSDAY BIBLE CLASS....7:00 PM